Why Are Hotel Mattresses So Comfortable?
By:Arrowsoft
Date:2022/12/08
Staying at a hotel, BnB or resort is often a means to an end - travelers finding a safe and comfortable place to relax while exploring their surroundings, visiting family or attending regional conferences and business meetings. However, no hotel can feel like home without the best hotel beds. Whether a hotel offers modest accommodation or luxury decoration, a hotel mattress is a key feature that wins word of mouth from customers. Comfortable hotel mattresses can provide quality sleep for passengers on the road, and convert one-time guests into repeat customers and word-of-mouth business. .
The Science of Hotel-quality Sleep
According to global travel and hospitality leader Conde Nast Traveler[1], there is a scientific reason why it can be difficult to get a good night's sleep in even the most luxurious hotels, especially on the first night. Sleep researchers have been studying this phenomenon, known simply as the "first night effect," for decades. According to sleep experts, we associate sleep with our environment as babies. While these associations may evolve with age, our brains depend on specific environmental adaptations to fully relax. It can be as simple as the distance of the bed from the bedroom door, unfamiliar background sounds, sleeping on a certain type of pillow, or the need to keep a bottle of water next to the bed each night. Everyone's environmental needs for sleep are different. While hotels can't replicate the bedroom of every guest they stay in, there are other steps they can take to ensure the "first night effect" lasts just one night.
1. Minimize noise
Silence is golden, as they say, and it couldn't be more true than that of a peaceful hotel setting for a good night's sleep. And quiet mattresses have already taken the hotel's first steps towards success
2. Set the right air-conditioning temperature
Sleep experts suggest that the best sleep temperature is 18 degrees Celsius. This may seem cool to someone, but the mild chill sends a message to your body clock saying, "The sun's gone down! It's time for the magic sleep hormone melatonin."
3. Prioritise cleanliness
Would you believe that a typical home mattress contains more dust mites than an average hotel mattress? Even so, hotels can calm cleaning anxieties by making sure each suite is spotless—especially the bathroom and mattresses. There are many technological gadgets available today that can make cleaning mattresses easier and more effective.
4. Get the lighting right
Like temperature, dim lighting helps the body transition into "night mode" and start producing melatonin. Dimmable lamps and soft lighting are an important part of a bedtime ritual and contribute to a healthy sleep cycle!
5. Buy the best hotel beds
Of course, once a hotel has perfected room temperature, lighting and cleanliness, the quality of a guest's sleep ultimately depends on the comfort of the mattress. Finding the right hotel mattress can also be a challenge for hoteliers. They need to look for hotel beds that are durable and ergonomically designed to accommodate people of all sizes and preferences.
6. Use quality linen and upholstery
High-thread-count linens and treated upholstery not only protect eyes and make skin softer, but also help regulate temperature and reduce allergies. More than just an amazing hotel mattress, your guests deserve restful rest and sweet, glorious restful nights!
Get Five-star Sleep On Harris Hotel beds
Hotels depend on providing their guests with supreme, honorable comfort - which is why we hear so many people asking the question, "Where do hotels get their mattresses?" That means many agree that hotel mattresses provide comfort they need. Whether for a hotelier or a family, finding the right mattress starts with understanding what will provide perfect spinal support, and how long it will last. Through continuous research and design improvements, Harris Hotel beds and mattresses meet all the requirements for hotel-quality, five-star sleep. Here is how.
Uber-cool mattresses
You won't sweat or catch cold on a latex mattress made of 100% hotel-grade cotton! High quality breathable material ensures optimal temperature control whatever the season.
Our top hospitality tip: Upholster your hotel mattresses with 100% cotton linens to further enhance the temperature control of your latex mattress.
The benefits of latex mattresses
Natural latex is a very environmentally friendly raw material, and latex mattresses are naturally anti-mildew and anti-dust mite. Typically constructed of 45-density latex,our Hotel Mattresses are extremely durable and offer the perfect balance of buoyancy and high-density support - the perfect match for hotels and homes!
Our top hospitality tip: Explore different types of latex mattresses, including reversible and heavy-duty, to extend the life of your hotel suite.
Naturally hygienic
Not only is the latex mattress naturally repellent against dust mites, the top of arrowsoft mattress company Hotel mattresses is made of natural aloe vera plant fabric that is also treated with aloe vera for its antimicrobial properties. This minimizes dust mite intrusion and helps with allergies.
Our top hospitality tip: Step up your hotel hygiene efforts with cotton mattress protectors and pillow protectors.
Upholstered headboards
When people enter a hotel room, they are immediately drawn to the interior décor, and a headboard can be a powerful design statement. Many hotel headboards come in a variety of contemporary styles and you can choose from 40 upholstery fabrics to match the bed frame.
Our most important hospitality touch: the upholstered headboard and bed frame are easy to clean. Provide your employees with the right care techniques to extend the life of your suite interiors.
Say goodbye to the nasty nightfrill
Hotel rooms need to pay attention to color matching and space layout. If the headboard of the bed does not match the bed frame, it will greatly affect the high-end sense of the hotel. Many 5 star Hotel's padded bed frame is equipped with elegant imported bed legs, which can be matched with Complement your Harris Hotel headboard.
Our top hospitality tip: If you match the headboard to your bed frame, use a contrasting linen color to add visual impact to your suite.
Flippable mattresses with easy-to-follow turning schedule
Harris Hotel's flippable mattress, The Double Sided, is the ultimate hotel bed for hospitality establishments. With an easy-to-follow turning schedule for hotel staff and managers to implement, unmatched comfort and mattress longevity are par for the course.
Our top hospitality tip: Give your discerning guests the night of rest they deserve by exploring high coil count systems, which are known for their comfort and durability.
The ultimate twin-to-king conversion
Nobody likes rolling into the crack of a king-size bed made up of two twins mattress, and for a hotel with a mix of couples and equity, this is a difficult that cannot escape! However, with the continuous improvement and update of mattress products in the market.The high end hotel will use Upholstered Mattress Converter, a room can quickly transform from a functional twin bedroom to an elegant king suite. No cracks, no fuss!
Our number one hospitality priority: Don't let your plush king bed overshadow your pillows! More is merrier, and when it comes to luxury, treat your guests to a set of king-sized pillows.
Versatile pillows
How do hotels choose pillows for back sleepers, side sleepers, stomach sleepers, ladies, sir, kids or grandma? Pillows like 5 star Hotel's Cool Fiber collection are filled with durable synthetic fibers and covered with down-proof cotton percale to provide a variety of support for different people. Some hotels also use latex pillows, which are more breathable and supportive
Our top hospitality tip: We recommend that hotels stock pillows that are specially treated to repel dust mites for guests with asthma or allergies.
High quality linen
From classic white percale to a variety of gorgeous, colorful designer patterns and textures, Harris Hotel's high-quality 100% cotton sheets are available in 200 and 400 thread count luxury sheets for a durable and stylish way to decorate your hotel bedding. Ensure hygiene and extend the life of your bedroom items with our cotton pillow and mattress protectors.
OUR MOST IMPORTANT HOSPITALITY: Cheap sheets won't stand up to heavy washing in hotels and guesthouses. Instead, stock premium linens for a five-star guest experience and return on investment.
More is more, when it comes to luxury – give your king bed a grand persona with king-size pillows. After all, sleep is a key product in hotels, so it's important to never skimp on the quality of the mattress. A hotel chain can spend over a year researching mattresses and figuring out what works and what doesn't for their guests. The Westin hotel chain spent $50,000,000 testing hundreds of mattresses to create what it calls its "perfect bed," which includes a pillow-top mattress, crisp white sheets and down comforter. But ultimately, the burden of getting your guests a good night's sleep -- pardon the pun -- rests on the mattress you choose. This is the answer to "Why are hotel mattresses so comfortable?"
CONTACT US NOW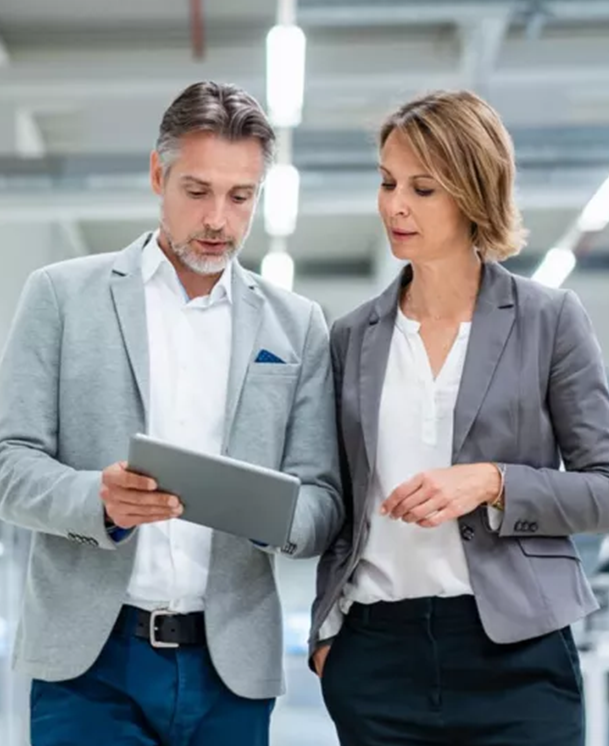 CONTACT US


Foshan Arrow Furniture Co., Ltd.
We are always providing our customers with reliable products and considerate services.
If you would like to keep touch with us directly, please go to contact us